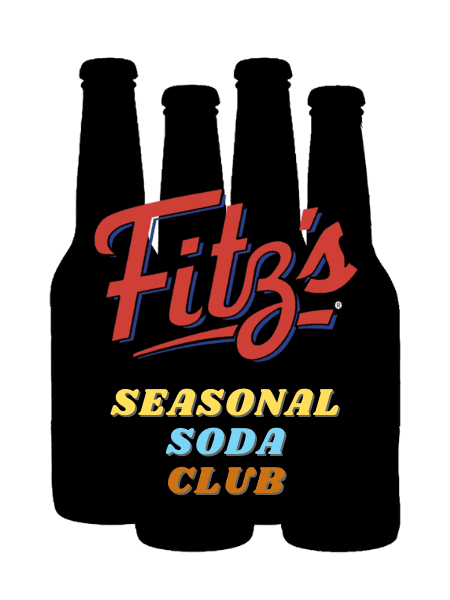 Fitz's Soda Club
Welcome to the Fitz's Soda Club! The fun way to find your new favorite Fitz's flavors.
Get a taste of the season with our locally brewed craft soda 4 times a year. Each box will include 3 bottles of 4 different mystery Fitz's original flavors. In addition to the 12 sodas, you will receive a unique recipe using one of our seasonal flavors or a craft soda discount code, Fitz's swag and free shipping! Subscribe to make your tastebuds happy!
Seasonal Boxes:
MAY – Spring
AUGUST – Summer
NOVEMBER – Fall
FEBRUARY – Winter
Fitz's Seasonal Soda Club Terms: By subscribing, you agree to be charged every 3 months for your shipment on the 1st of FEB, MAY, AUG, and NOV. You can cancel or suspend your account anytime when you go to My Account, but you must do so before the 1st of these months to avoid the next subscription's payment. Our boxes will ship the first week of FEB, MAY, AUG, and NOV when you subscribe before the first day of these months. If you subscribe after this date, don't worry! You can receive last season's box right away by clicking the SIGN UP NOW button above then clicking the black ADD TO CART button on the bottom of the product page. Sorry no product substitutions.