We're Hiring
With the busy season on the horizon, we're looking for people to join our team at both Fitz's Delmar & SoCo immediately.
SIGNING BONUS (paid out after 90 days)
flexible hours
prime evening/weekend shifts for new hires
Movie BOGO at SoCo
We ❤️ our South County neighbors over at Ronnie's Cinema. Show us your ticket stub from your same day movie and receive a Buy One, Get One Free float with the purchase of a meal at Fitz's SoCo.
Welcome to Fitz's, a local St. Louis craft soda micro-brewery. We bottle all 19 of our uniquely delicious flavors on our vintage bottling line on the floor of our restaurant in the historic Delmar Loop. In 2018, we opened our second location in South County. Stop by one of our restaurants to enjoy tasty food, gigantic Root Beer floats, our old-fashioned sodas, and a great, family-friendly dining experience!
Mon, May 29
11am – 8:00pm
Tue, May 30
11am – 8:00pm
Wed, May 31
11am – 8:00pm
Mon, May 29
11am – 8:00pm
Tue, May 30
11am – 8:00pm
Wed, May 31
11am – 8:00pm
*Click location to view hours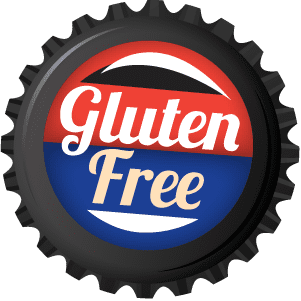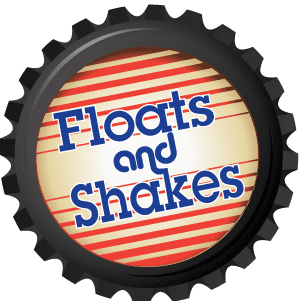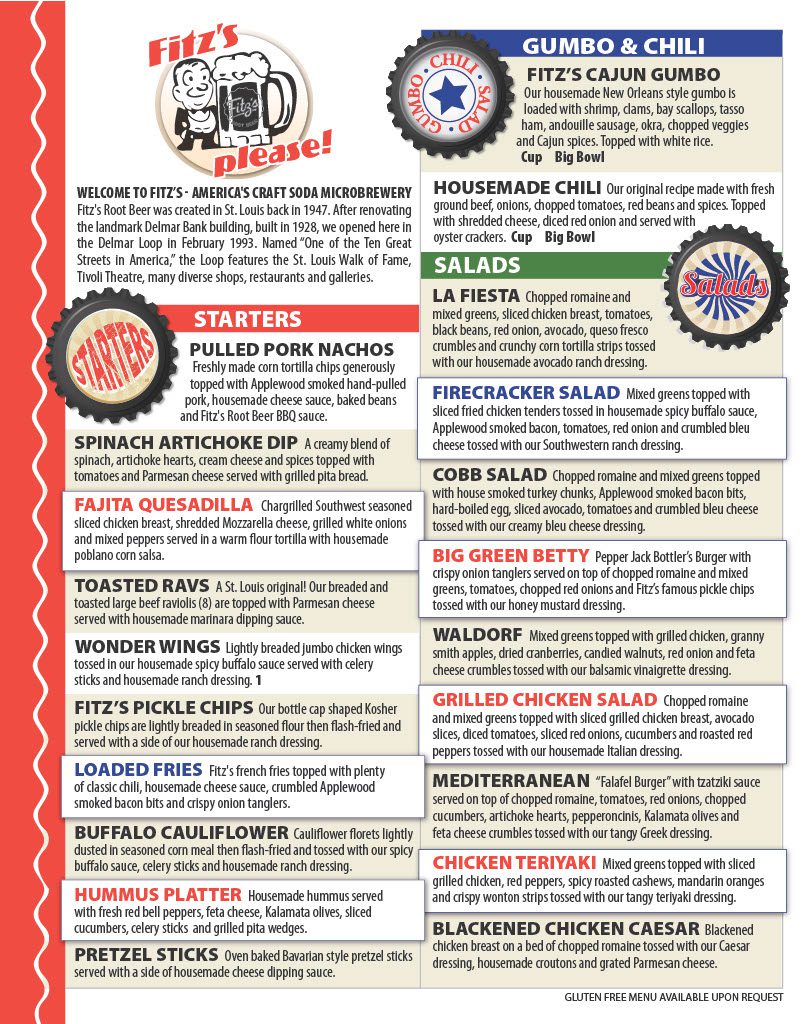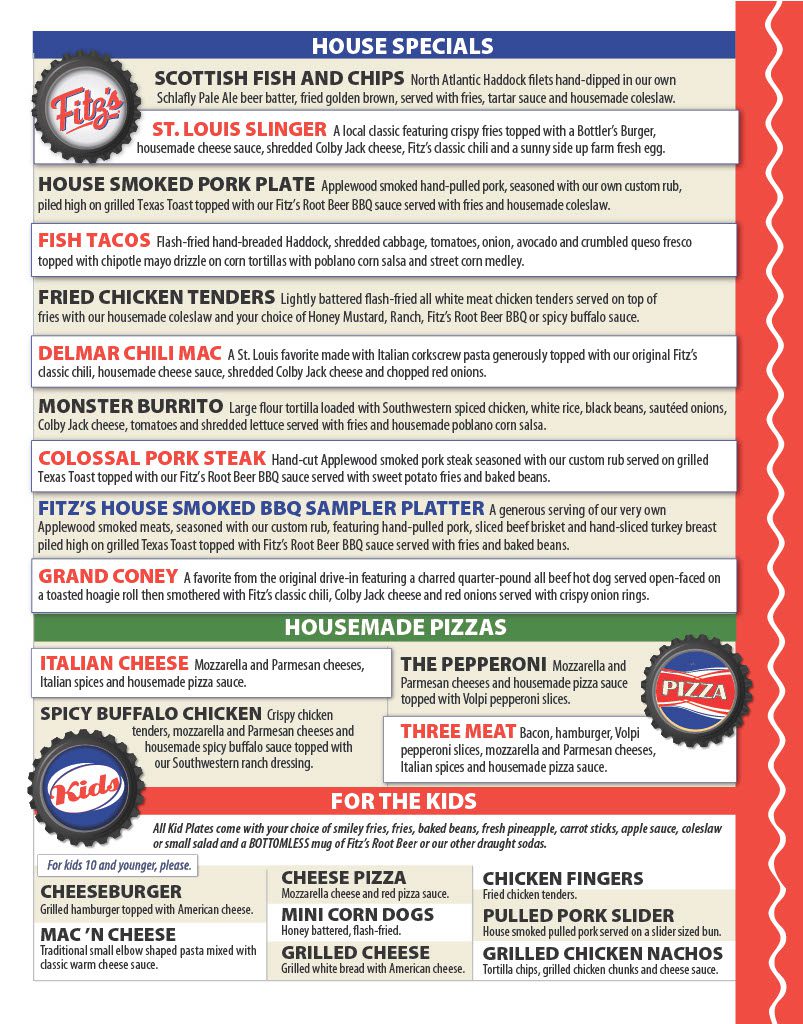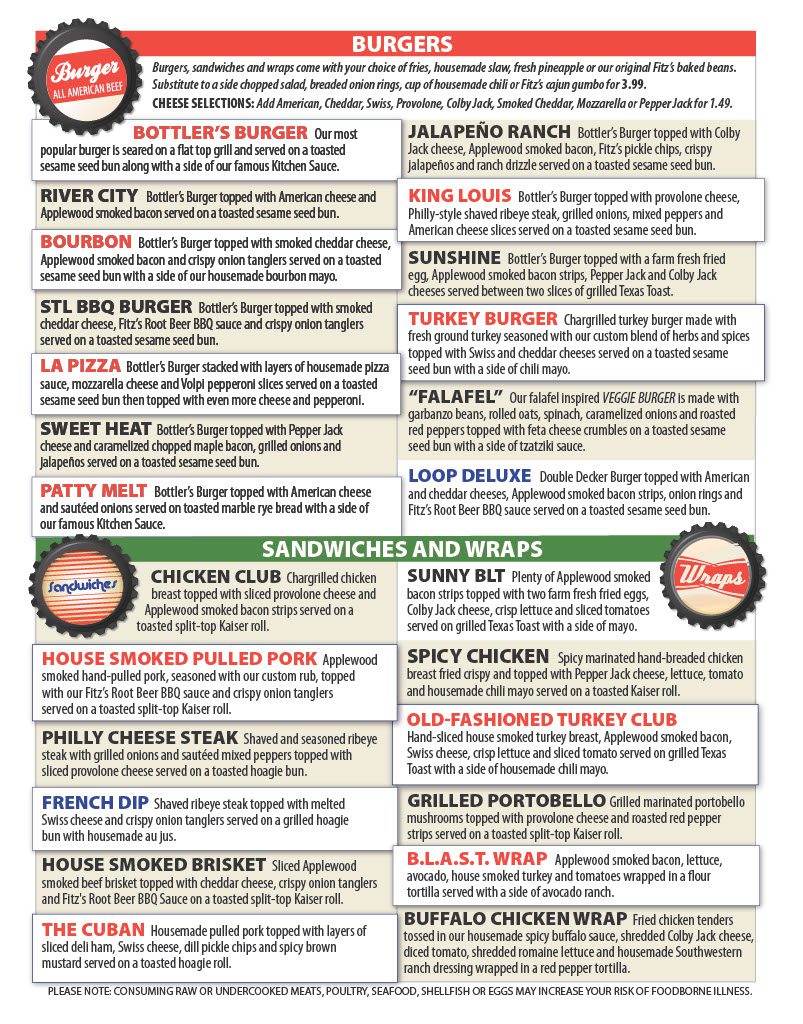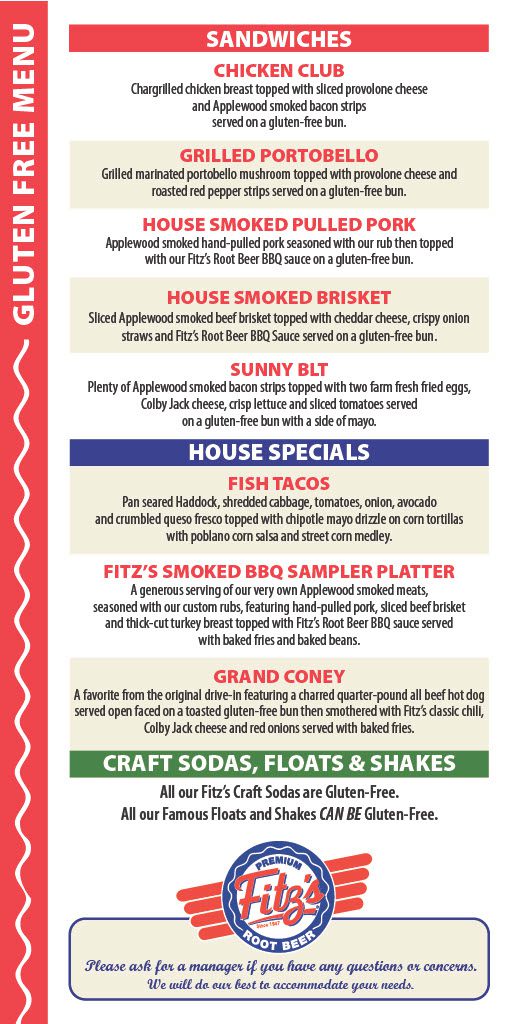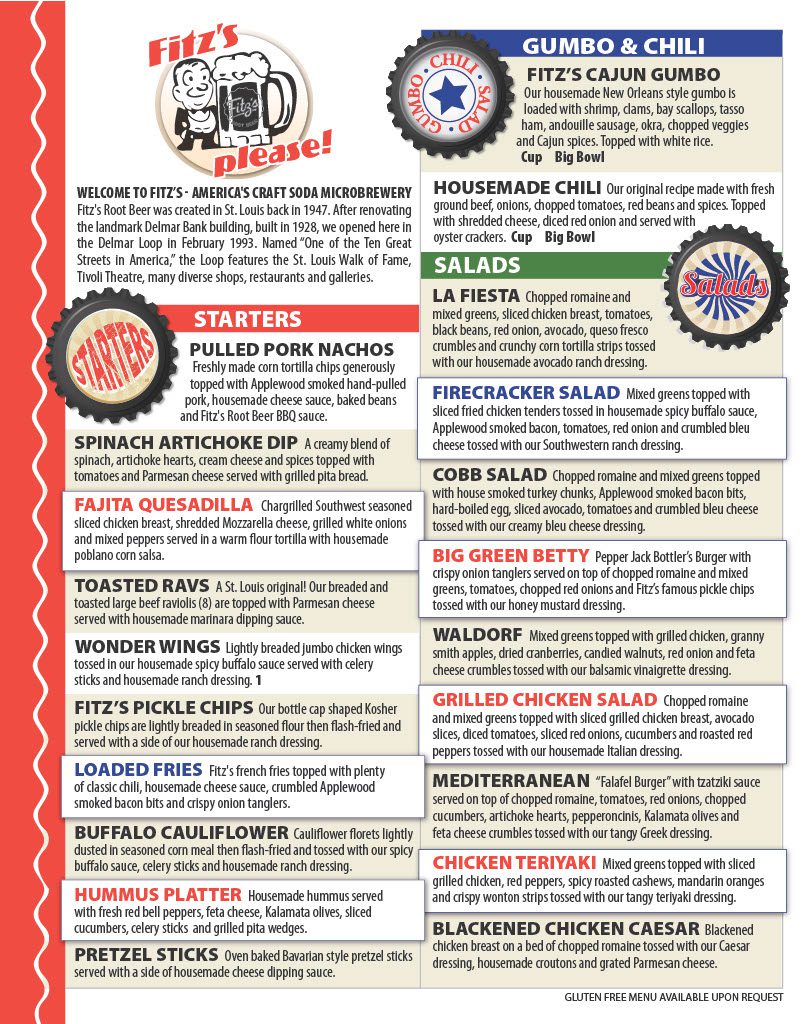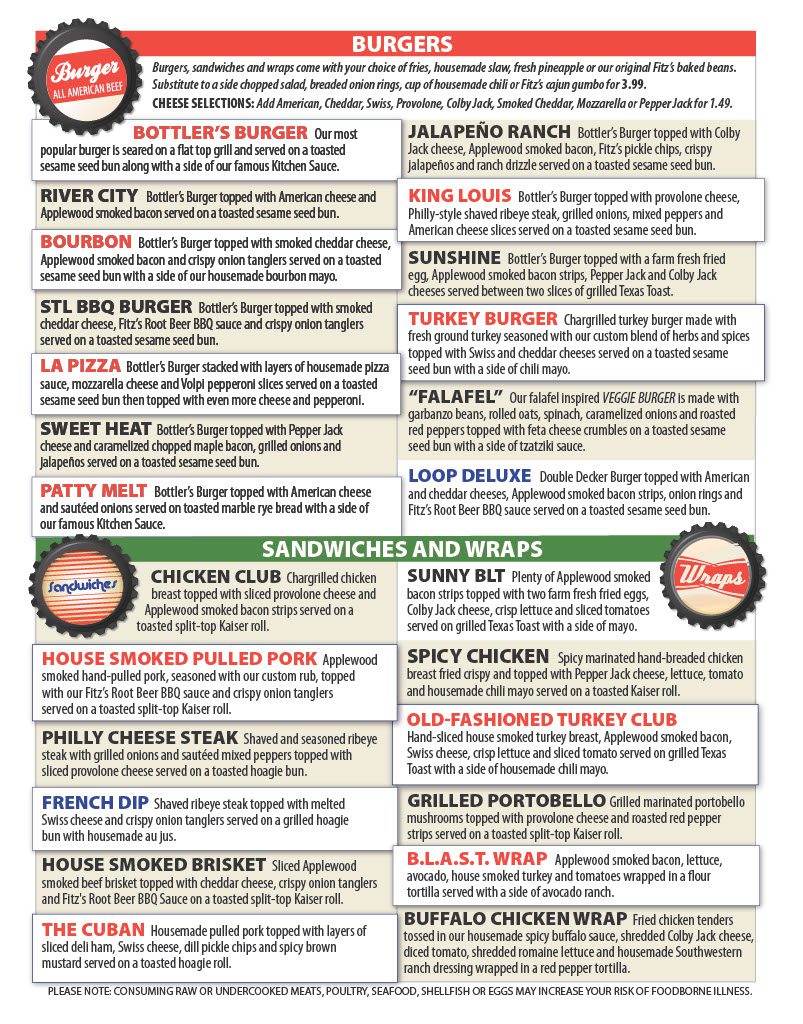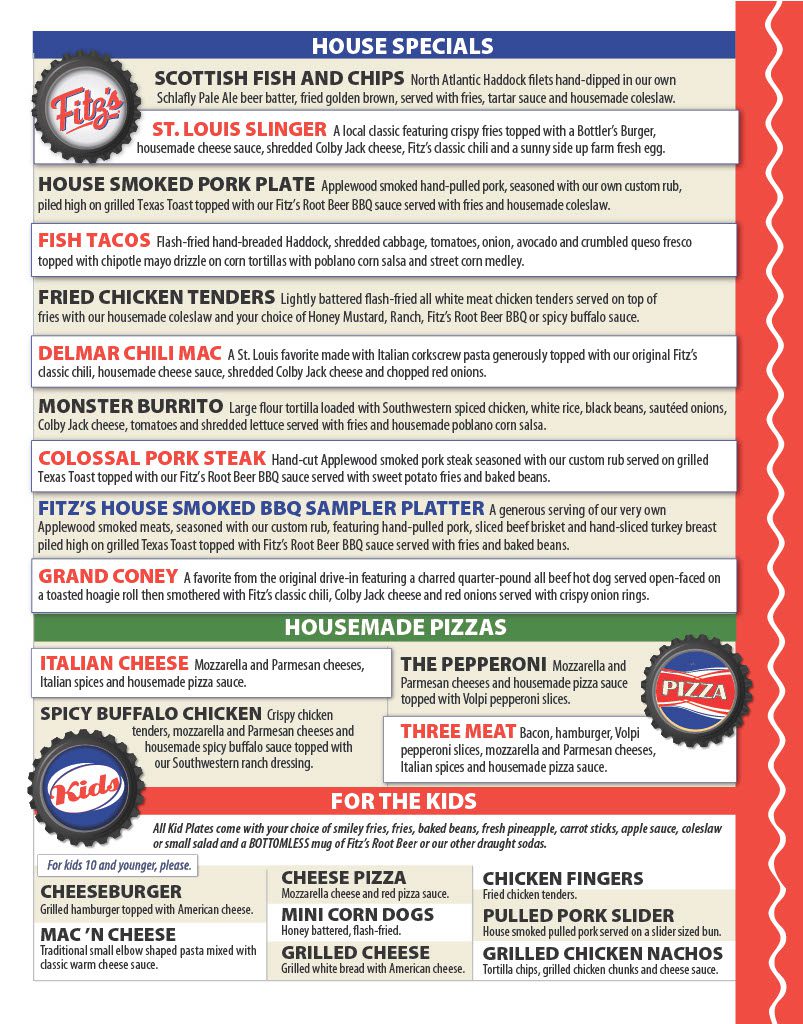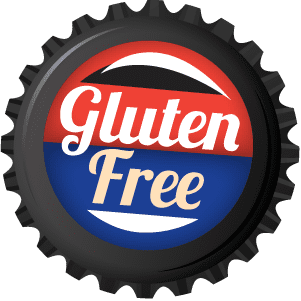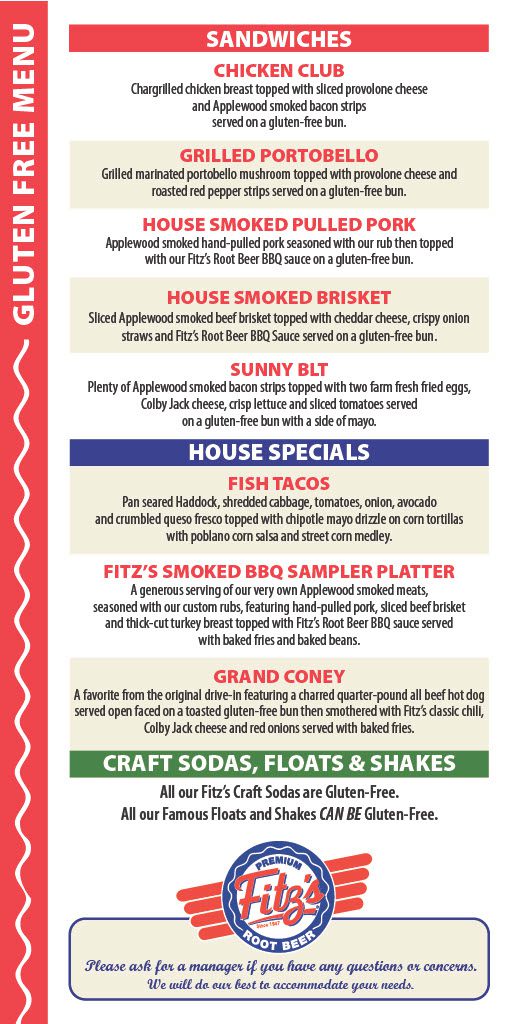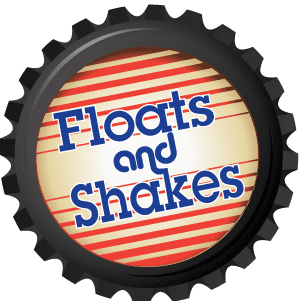 Root Beer | Cans
12 Pack 16oz cans | Our flagship craft soda dates from our original 1947 recipe featuring a tasty blend of roots, herbs and spices that delivers a rich and creamy root beer.
Black Cherry
This natural black cherry craft soda perfectly balances the full flavors of tart black cherries and the sweetness pure cane sugar.
Looking for an opportunity in a fast-paced environment for a distinctively St. Louis brand? We are always looking to add great team members to our Fitz's family. Apply now!